A little earlier this year we announced a collaboration with the distinguished lettering platform Typism.
Typism is a community focused platform best known for the Typism book series. Typism are in the process of finalising book 7 and have recently made all of the previous books in the series available for digital download. Many lettering artists have been helped, have grown and have been inspired by the content and opportunity that Typism regularly provide.

The collaboration centred around a new Typefolk Community Crossover trophy for the Typism team to award a piece of artwork they viewed as outstanding.

Any entries submitted between February 10th and March 10th then published on Typefolk between February 14th and March 21st 2021 were eligible to be considered for the Community Crossover award.
Outstanding Artwork Awarded To…
A significant amount of entries were submitted to Typefolk during the collaboration period. We would have found it difficult to select just one entry to earn the award and we know the Typism team needed a few days to consider all of the fantastic entries submitted.
Despite judging requiring a good amount of consideration, we are very pleased to announce Typism have chosen to award Mat21's entry titled Too Many Ideas the community trophy!
Mat21's entry consists of bold serif letters which are pieced together in a clever manner where almost all of the space between letters is utilised. It really captures the essence of hand lettering — where letters should be arranged in a way that makes the composition and artwork unique. The spiralling effect originating from the centre of the entry adds movement to the piece, supporting the message that life moves fast and there is not enough time for everything. It really is an outstanding piece of artwork!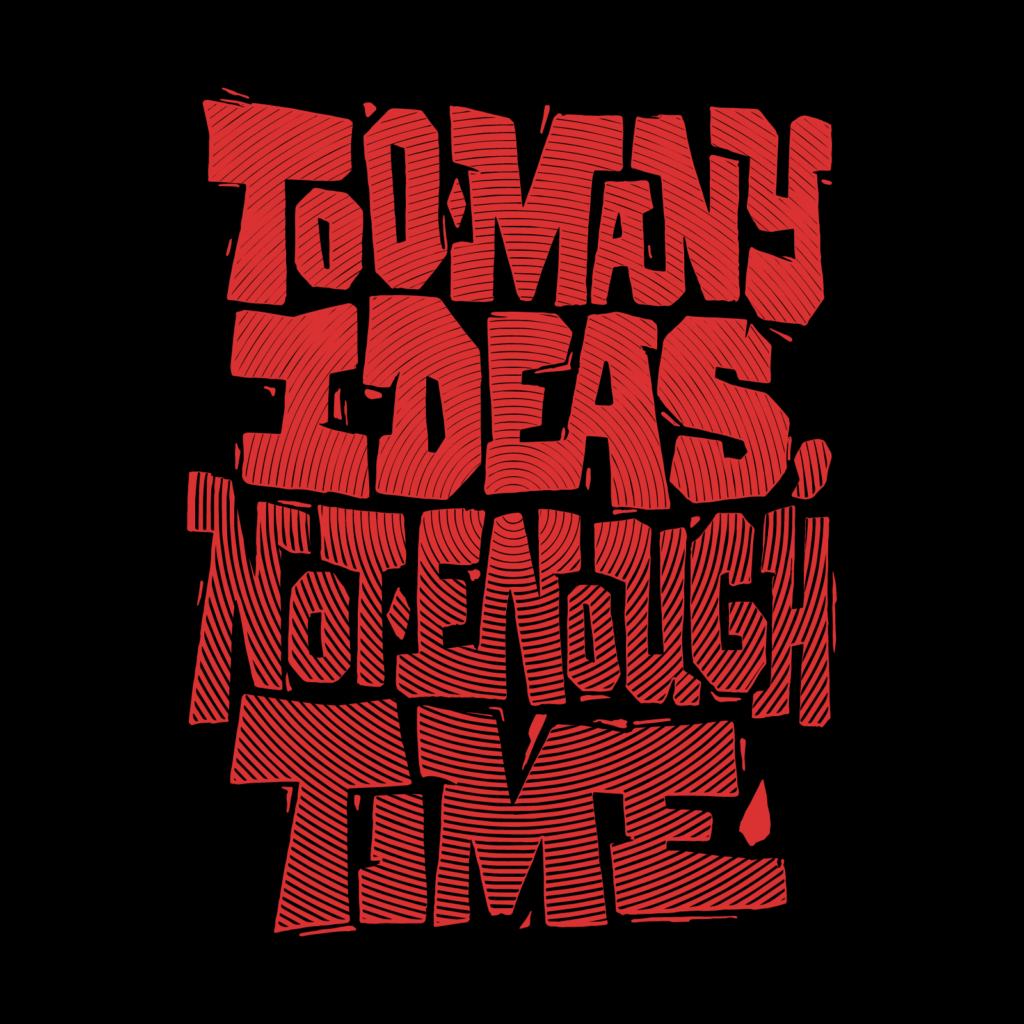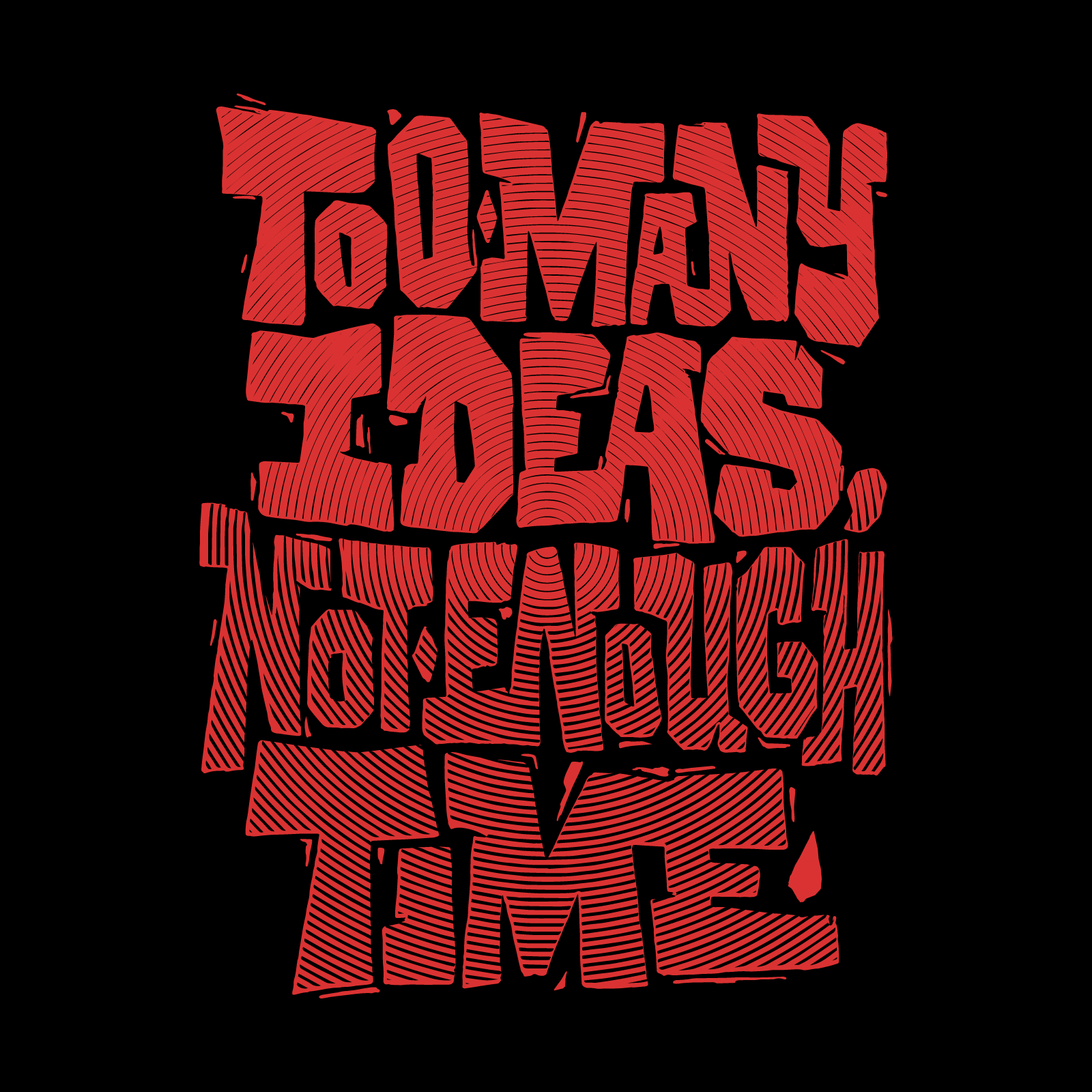 Strong Contenders
The following are just a small selection of entries that stood out to both ourselves and the Typism team as being strong contenders for the award during the collaboration period.
Each of the above entries all have unique qualities and demonstrate the different strengths and abilities of the artists who created them.
Whilst Mat21's entry earned the Community Collaboration award, some of the above entries have also progressed to various stages of the Typefolk core awards.

At Typefolk we are immensely proud of this first collaboration with Typism and the collaborative process has been very enjoyable. Working with Typism has been a valuable experience which will help to inform future collaborations we hope to offer the lettering, type and calligraphy community.