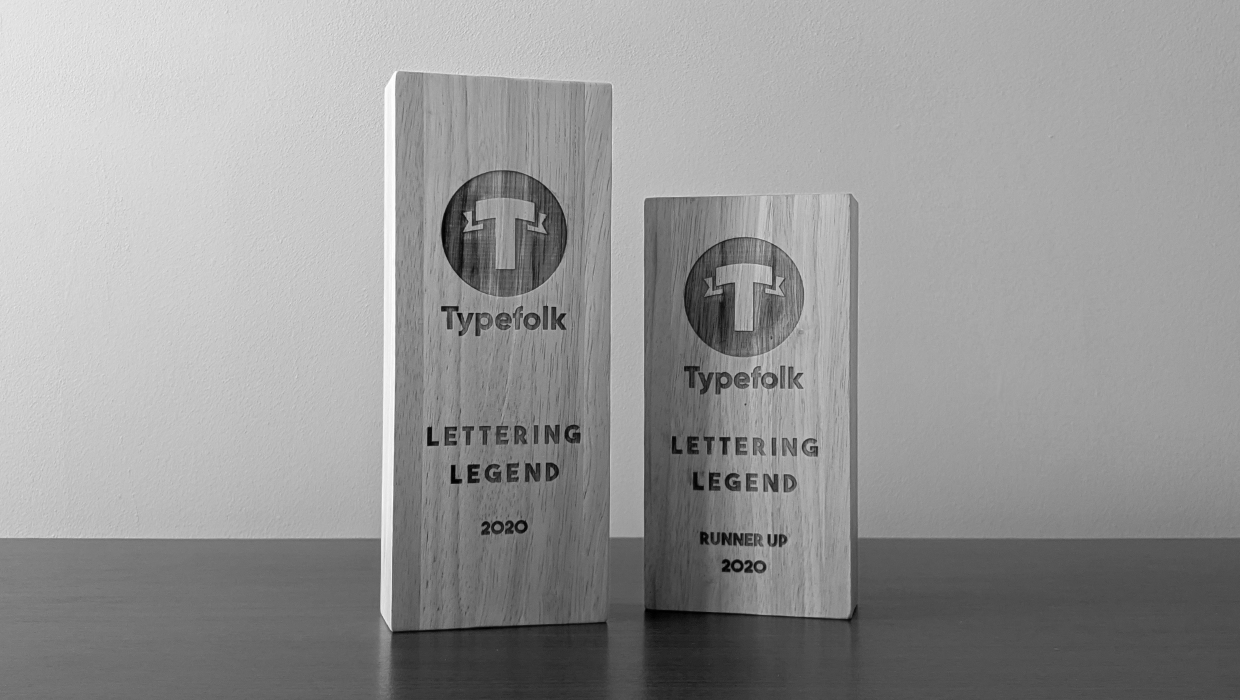 Typefolk is an awards centred platform which focuses specifically on the art of lettering, calligraphy and type design. Artists are awarded on a weekly, monthly and end of year basis, allowing the celebration of inspiring and high quality artwork to take place frequently.
---
In a world of evolving technology, much design focus has been on the creation of web and app interfaces. This can sometimes make it harder to showcase lettering to the right audience or find relevant, inspiring artwork. Typefolk provides a platform where lettering, calligraphy and type will always be the main focus.
Whilst there are platforms which host lettering competitions at specific points throughout the year, no platform seemed to exist which exclusively specialised in awarding the lettering arts and on a frequent basis. Thus, Typefolk was founded and in the early stages received mentorship from the CSS Design Awards, a web awards platform.
How the Awards Work
By entering the Typefolk Awards it's possible to earn the titles of Lettering Live Wire, Lettering Leader and Lettering Legend along with digital badges, digital certificates, printed certificates and trophies. Artwork is scored by the public community in the early stages of the awards and by a talented, experienced panel of Typefolk judges as the awards progress.
The Lettering Live Wire award is earned by scoring highest in a weekly community vote and winners receive a digital badge. The Lettering Leader award is earned by scoring highest in a monthly Typefolk judges vote, and winners receive a digital badge and digital certificate. The Lettering Legend award is earned by scoring highest in an end of year Typefolk judges vote and the winner along with a runner up receives a printed certificate and trophy.
Please review our FAQs for more information about how the awards work. If you would like to get in contact, feel free to send us a message.
---
About the Founder
Typefolk is founded by Tam Love, who over a number of years has developed both skill and knowledge in the lettering arts. Tam has a degree in art and design, and previously founded Lettering Tutorial, a helpful resource for aspiring and experienced lettering artists. Tam has written about all things lettering, provided inspiring content and interviewed world famous artists.